3 min read
If America is the land of opportunity, then everybody should have an opportunity to own a home. If only that opportunity were equally accessible.
Why isn't it equal? Home prices are rising. Wages are stagnant. Personal debt is often staggering – particularly for millennials trying to pay off student loans.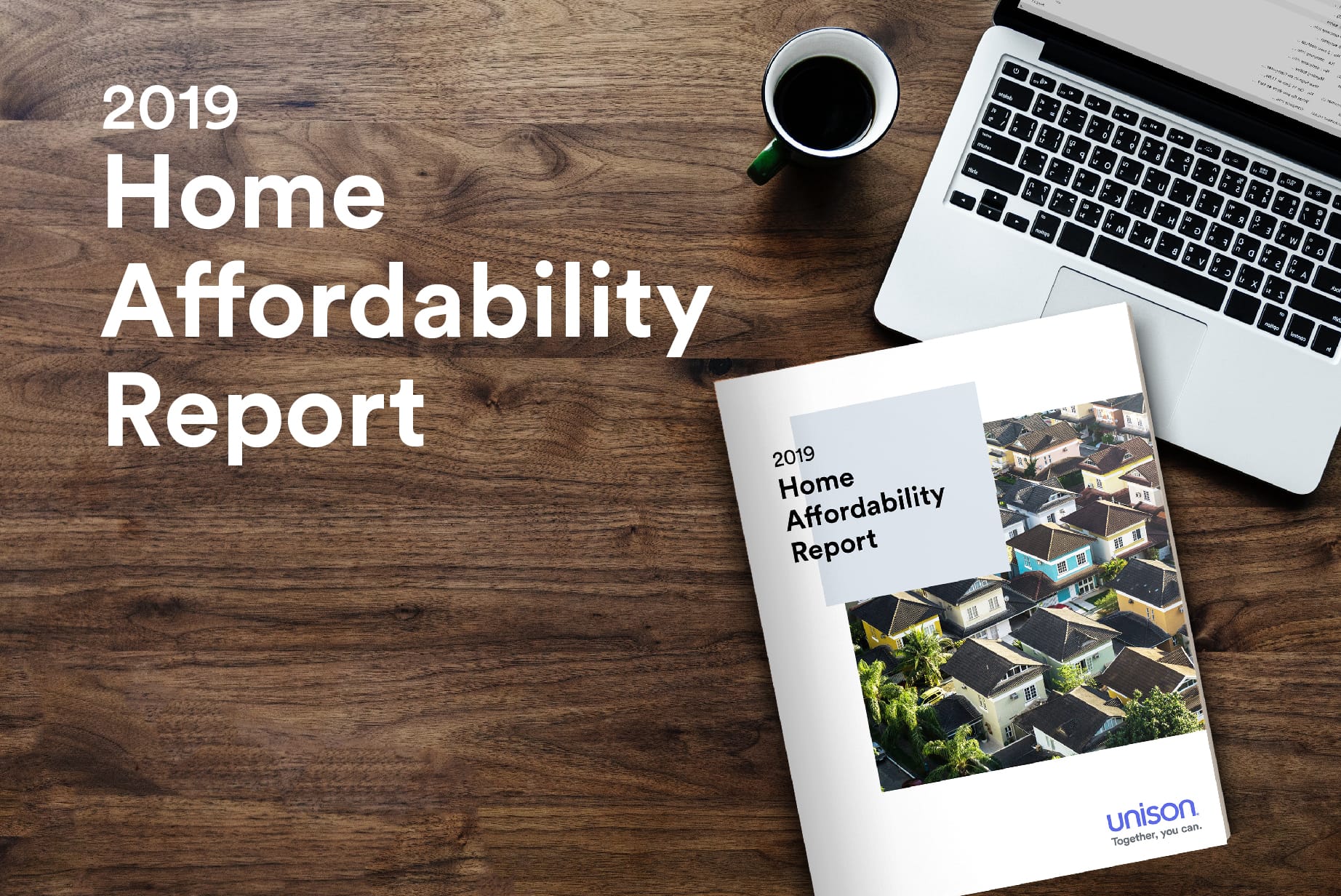 The opportunity seems even more unrealistic based on the 2019 Home Affordability Report, which Unison just published. Nationwide, it now takes 14 years for those earning the median income to save for a 20% down payment on a median-priced home. This means that many prospective millennial homebuyers won't achieve the American dream until well into their 40s.
The trends and statistics detailed in the report have been years in the making, and they probably won't reverse any time soon. No wonder so many people think they've been priced out of buying the home they want, where they want.
That's not how it should be. We think millennials and the generations to follow should be provided with the same opportunity to buy a home that their parents and grandparents had.
See how long it takes to save for a home in 12 major U.S. metros, along with how millennials in particular are feeling about homeownership in 2019

That's why we created a different kind of investment product. Our mindset was that since the landscape of home affordability has changed so drastically, the way a home is financed needs to change, too.
After all, a new game needs new rules.
This is what today's game looks like, according to information contained in the Unison Home Affordability Report:

• The typical Los Angeles resident will spend 43 years saving for a 20% down payment and can look forward to moving into a new home in 2061.
• In 2018, the monthly mortgage payment on a median home grew twice as fast as incomes.
• When adjusting for inflation, today's average real wages have the same purchasing power as 40 years ago.
• Only half of today's 30-year-olds earn more than their parents did.
Clearly, the old rules of buying a home don't apply anymore.
This is the new rule: home co-investment.
Unison connects aspiring homebuyers and existing homeowners with institutional investors who offer debt-free access to cash for the chance to share in a home's appreciation. Our HomeBuyer program provides cash to our partners – you – to supplement a down payment on a new home. Our HomeOwner program allows homeowners to unlock equity in their home to pay off debt, remodel or fund a major purchase.
This isn't a loan, which means there are no monthly payments and no interest. If the home depreciates, then Unison shares in the loss.
One rule hasn't changed over the years: Owning a home is still a great investment. As the Home Affordability Report details, median home values increased 6% nationwide from 2017 to 2018. That's a pretty solid rate of return.
Don't you deserve to take advantage of that opportunity, too?
Find out where your city ranks on the affordability scale in this year's Home Affordability Report.