Brandon, a financial advisor, and his wife Julie* were looking for a new home in the Seattle area. In such a tight housing market, they were having a hard time getting the type of home they were looking for. Then one day they found the perfect home — and they didn't want to miss out on it — but just didn't have enough cash available to make the financing work. So they used the Unison HomeBuyer program to double their down payment. Within a few weeks they were able to close on the home, and now they're happily settled in.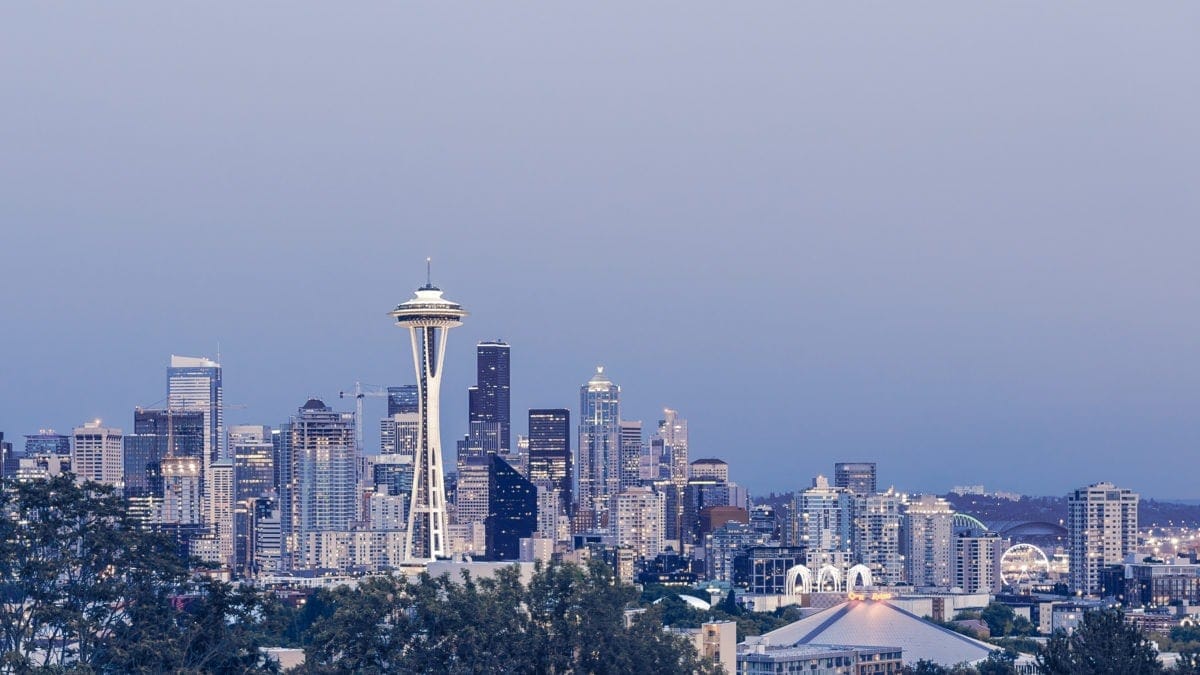 Searching for a Family Home in Seattle
Brandon and Julie were looking for a spacious and welcoming home that their children would be comfortable growing up in. They had sold a previous house and had been renting for a couple of years while they decided which neighborhood they wanted to live in long-term. Initially they only planned to rent for a few months but they found themselves still renting a few years later. "Our timeline was running way longer than we anticipated and we had explored the entire area to understand our options," said Brandon.
They even considered the idea of moving into a new home that they would eventually tear down and rebuild from scratch. But that option would require so many hurdles and hassles that it was unappealing — to say the least. And of course, their kids would not enjoy moving out of the home for a year while it was being rebuilt.
Finding the Perfect Home for Them
That's when Brandon and Julie found the perfect home. It was spacious, charming, unique, and located conveniently for a family like theirs. "We came across this house and fell in love with it — it was the perfect fit," said Brandon.
Unfortunately, things weren't lining up for them to get the home. The financing was not quite right and they felt they were about to lose the house they wanted. "The timing was off for us. We thought 'We're going to lose the opportunity and we're not gonna find a house like this anywhere else,'" Brandon said.
Unison HomeBuyer Saves the Day
In talking with their loan officer, Brandon and Julie learned about the Unison HomeBuyer program, which could double their down payment and ensure that they could make a winning offer on the house.
Brandon immediately liked the idea behind the program. "If you can buy the home you want and you're actually putting fewer of your own dollars into it, then you have more personal liquidity to do other things," Brandon said. "It's not a bad situation at all — and then you still have the opportunity to buy Unison out after three years if you want to. It's a win-win."
He liked the fact that the home ownership investment from Unison would allow him to use his money efficiently to purchase the home he wanted while still having money left over. "Now, I'm basically controlling a large investment and I've only got a portion of my own capital in it, which is a great opportunity."
As a financial advisor, Brandon was able to evaluate the Unison HomeBuyer program very carefully. He felt that it was a very fair deal. "I'm in the financial industry, and we're all about investments and making wise financial decisions," he said. "I looked at the math on it and, yes, I think it's a great tool."
He also appreciated that Unison would validate the home from an investment perspective. "It was another good indicator for me that, if you guys look at this, and you're looking at it from an investment standpoint, you look at the property, you look at the location, and you're willing to come in and invest — that kind of reinforces for me that, hey, this is a great property and an ideal investment opportunity."
With Unison on board, Brandon and Julie were able to purchase their perfect home. "We went and made an offer and were able to get the house. Otherwise, we would have been waiting another six months or so. That fact that Unison could come in with us helped us get the home," he said.
Happily Ever After in the New Home
The family was so happy that Unison could help them get the home they really wanted. Now they're living in the home and really enjoying it.
Brandon said, "It means a lot because my wife and my children all absolutely love the house and really wanted it. To be able to actually make it a reality was very important. I did not want them to be disappointed, and they're extremely happy where we are. The quality of life has already gone up. The access to the school system and just everyday lifestyle has improved. That means a lot."
"From an emotional standpoint, I will say after having that uncertainty, it was nice to finally get the right home. The kids had gone through that exercise with us, and they had gone through the emotional roller coaster of finding a home that might be a potential fit and then seeing a bidding war take place that we couldn't participate in. Now that we have the home, it's cleared up a lot of pressure and stress for the entire family. We can focus on other things in life. It's huge. I don't think you can even quantify that."
*Names have been changed for privacy reasons.