7 min read
The Winners Are In!
We're excited to announce the official winners of the Unison Dream Home Contest! Our Dream Home Contest asked potential homebuyers to share their stories with the world to compete for a $25,000 prize to be used toward the purchase of a new home. Each runner up of the contest will be receiving a $2,000 gift card to a fantastic retailer.
Unison's all about making homeownership dreams come true. That's why we're such big believers in home co-investing: it's the best way to help more home dreams become realities. Thank you for letting us be a part of your tomorrow.
Grand prize winner: Elizabeth E., Lexington, KY
"A new home for us wouldn't just be a place to live a happy existence, but also somewhere we would be more prolific with our work — provide for our family."
Elizabeth and her husband had been dreaming of a new home for a while, but a new baby placed urgency on finding a house with enough space for their growing family. Without the money for a down payment, a new home was out of reach, and there seemed no way of saving with student loans and health insurance taking a chunk out of whatever extra money they earned.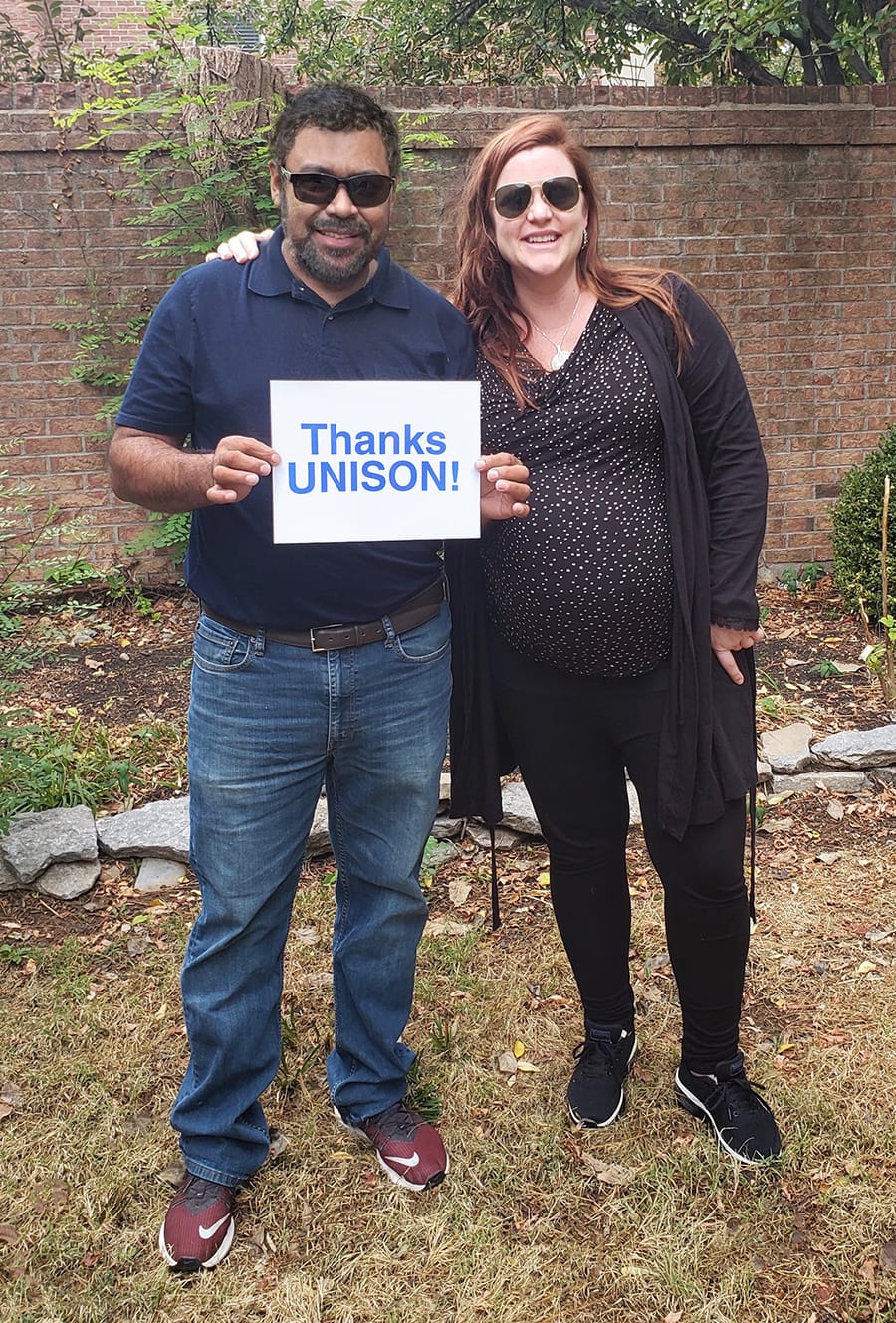 Now that Elizabeth has won the Dream Home Contest, she plans on finding a home in the suburbs with enough space for a studio where she can focus on her art and a basement where her husband can keep his video equipment. Having a dedicated studio space will allow Elizabeth to work from home, which is important with the new baby. She'd like to find a mid-century modern home and fix it up bit by bit, and her background working for an interior design firm means she has big dreams of opening up the rooms and gutting the kitchen for a modern layout, with plenty of gallery space for showing off art. Her dream home will be on a safe street with other families nearby and will be in close proximity to schools and parks. It will also have a fenced yard, a big table to host holiday dinners, and enough space for family gatherings.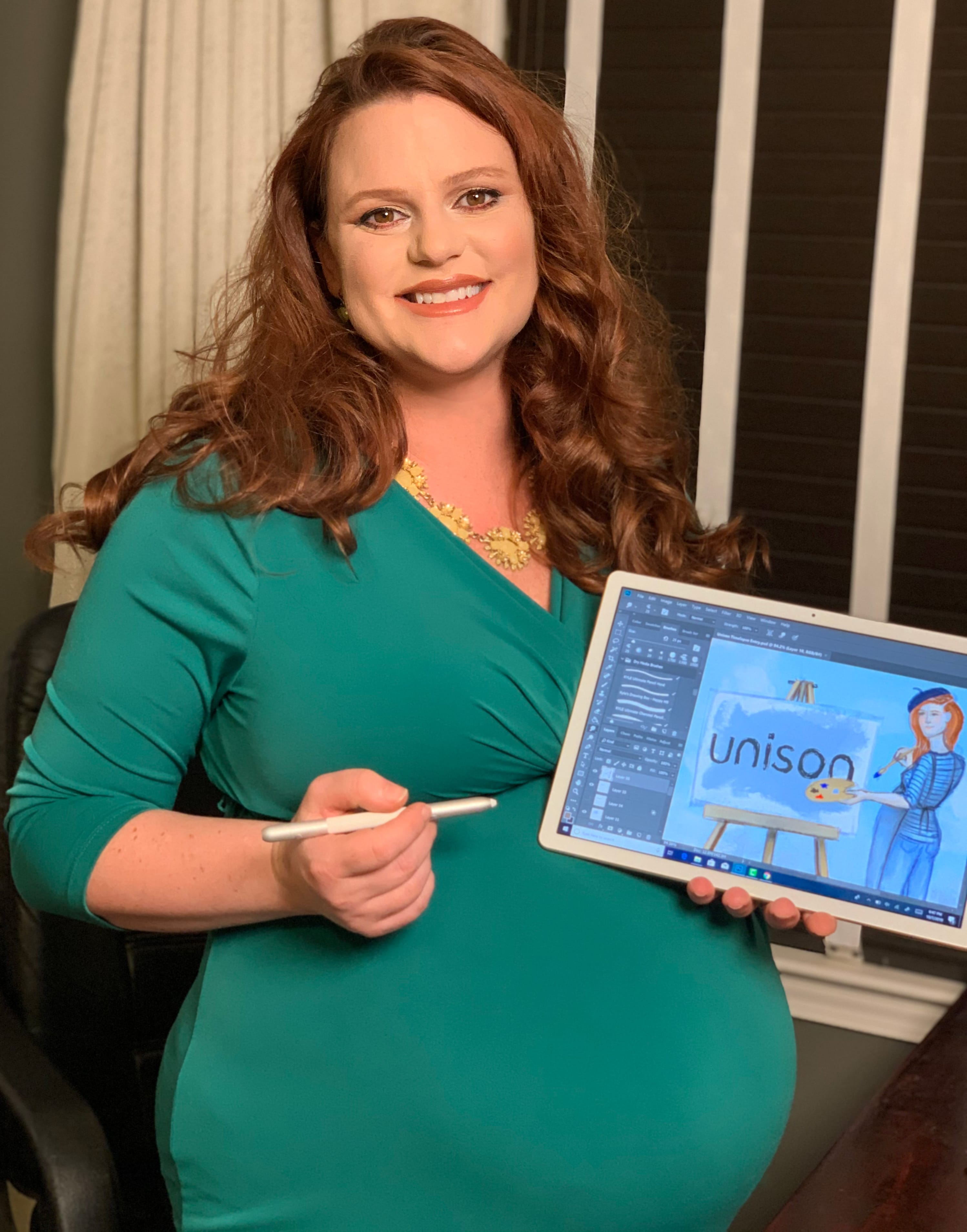 Runner-up #1: Laura S., Hermitage, TN
"Homeownership means that you took the chance on a dream and creating an environment that brings you happiness. If, at the end of a work day, you have a cozy home that you want to come back to, then that's the American Dream."
Laura's grandparents grew up in poverty during the Great Depression. When they got married, they saved and saved and were eventually able to build their own home. They lived in the home for 50 years and created a legacy of memories there. It's that foundation that makes homeownership so meaningful for Laura and her family. Laura and her husband saved for years for their first down payment, and even though their home is full of meaningful memories for the family, their house is thirty minutes from their 5-year-old daughter's school, and they're quickly running out of space after having their second child.
Their next home will have plenty of space, an open floor plan and a big backyard. And it will also have just the right setup for everything from girls' nights to outside barbeques. Laura and her family know just what they want, and they're happy to wait until the perfect house comes along.
Runner-up #2: Kelli C., Indianapolis, IN
"A house becomes a home when it's like your retreat. It's a place you look forward to going after a long day of work, or actually going on vacation for a while. It's a happy place to come back to recharge and refresh yourself."
Kelli's dream home has always been a house where she could respect traditional architecture while adding modern elements. It would have a place for her son to do his homework and a garage with a carriage house above it to use as a short-term rental property. But Indianapolis is a challenging market, and many owners are asking for cash-only offers. Kelli's looking to be closer to downtown, nearer to work and friends, but it's more difficult to purchase downtown. Kelli's looking forward to having a place to make memories and giving her son a place to call home.
Runner-up #3: Melissa F., California
"I didn't realize how much I would enjoy having an entertainment home until I had children. Whenever we have birthday parties we go all out. We love a feeling of community and feeling like our doors are always open. People can always come to our home and find peace and refuge."
Melissa and her husband are passionate about interior design, and they both speak the same language when it comes to appreciating beautiful spaces. Her husband had been keeping binders and mood boards of things he's liked from home decor and architecture magazines since he was 12. When he and Melissa got married, they sat down and looked through all of his books and catalogues and have been adding to them as a couple for the past 5-6 years. With their ideas, they've already designed the kind of home they want to have next.
The two are excited for their second home, but are careful to make sure they have enough income to afford the down payment as well as interest and principal on a home and still have enough funds for taxes, insurance, utilities and all the other expenses that can come with homeownership.
Runner-up #4: Jasmine H., Indianapolis, IN
"Don't ever count yourself out and think that homeownership is out of reach. It can definitely be intimidating...but, first and foremost, don't doubt yourself."
Jasmine and her husband have been homeowners for three years, but when they started building their home, they found out they were expecting another baby. It was too late to add more bedrooms, which meant by the time the home was finished, it was already too small for their growing family. With the fourth baby on the way, medical expenses and other financial demands taking priority, the extra room would have to wait — for now. As young parents, they had many challenges, but they've been able to provide a home for their children without having to depend on anyone for the necessities. And they know that, in time, they'll be able to afford a larger home that accommodates their large, happy family.
Runner-up #5: Laura S., Saint Augustine, FL
"The most important thing I've learned on this journey so far is not get overwhelmed that you're not in your dream home just yet...Celebrating the small wins keeps us in a more positive mindset."
To Laura, a home means being surrounded by the people you love. She'd like her dream home to be by the beach in St. Augustine and have enough space for her growing family. Debt in general has made the journey to home ownership difficult, but Laura has started aggressively paying off her student loans and she and her partner plan on buying within the next year. Her friends have bought homes in St. Augustine, so she has other people she can look to for advice, which is important because Laura is determined to get a house that's worth the investment.