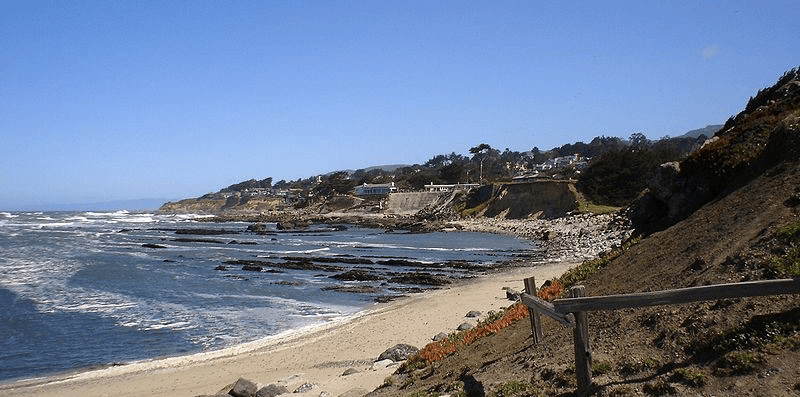 3 min read
A creative couple with a charming home in Moss Beach regained their feeling of financial freedom by partnering with Unison to unlock the equity in their home—with no additional monthly payments.
A Happy Couple Living Near the Ocean
Leslie and John are both self-employed. They met 27 years ago while working at a publishing company, and today they live and work happily in the home they bought together in Moss Beach, a beautiful coastal town 30 miles south of San Francisco. They like the easygoing lifestyle in Moss Beach and they love their home.
Both Leslie and John do freelance work — Leslie runs webinars and trainings for a wide range of companies while John specializes in copyediting for a variety of clients. They work remotely, which means they have plenty of time to enjoy their home.
But at the same time, they dreamed of doing a few important home remodels and they were searching for a higher level of financial security.
Ready to Pay Off Debt and Make Home Remodels
As freelancers, both Leslie and John have a variable monthly income. This often makes it difficult to plan for large expenses.
Leslie also had some outstanding debt she was eager to pay off. Leslie's mother had been facing serious medical challenges that resulted in unexpected travel costs for Leslie, traveling to Southern California to visit her ill mother, which meant more credit card bills. John had some tax bills he was eager to pay off.
Leslie and John really wanted to unshackle themselves from these debts, and Unison was a great solution for their situation.
She and John also wanted to do some long-awaited remodels on their home that would allow them to enjoy it even more.
Unlocking Home Equity with Unison
When they reached out to Unison, they were uncertain about what the company could offer, but they wanted to learn more. "I thought at first it was too good to be true," Leslie said. "I was looking for the catch. But the more we looked into it and read the reviews, it just sounded really good. Unlike a home equity loan, we wouldn't have to make a big payment every month to pay it back. And that seemed really enticing."
Once they made the decision to partner with Unison via the Unison HomeOwner program, everything moved quickly. "We decided to go for it," said Leslie. "We went through the process and it was pretty smooth." They were pleased at how fast it got done.
With their Unison funds in hand, they were ready to take action. "The first thing I did was pay off all my credit cards, and that just felt really good," Leslie said. "I immediately paid off Uncle Sam. That made it all worthwhile," said John.
Not only do they no longer have to worry about debt, but they have a substantial amount set aside for a rainy day. "Now we have an emergency fund to back us up during any down times," Leslie told us.
Gaining back that feeling of financial freedom was priceless to them. Leslie said, "It has made a really big difference in terms of my stress levels."
Even better, they can now start planning those home improvements they'd been putting off.
They plan to put in recessed lighting in the living room, which will make it more enjoyable to spend time in. Then Leslie plans to completely remodel one of the bathrooms by laying down beautiful new tile and expanding the shower while also making it more modern. John hopes to continue upgrading the garden with drought-resistant native plants replacing the formerly scraggly, thirsty lawn.
We are so glad these two were able to accomplish their goals with Unison and we're honored they chose us as a partner.
The content on this page provides general consumer information. It is not legal or financial advice. Unison has provided these links for your convenience, but does not endorse and is not responsible for the content, links, privacy policy, or security policy of the other websites.