2 min read
Start your Unison journey with our seamless, straightforward application process. Discover how much cash you can unlock from your home and work with a Unison rep through every step.
Ready to become a Unison homeowner? Start your journey right here. We've built a simple, seamless application process to help you understand your potential offer, upload key documents securely, and unlock cash from your home with confidence.
Check Your Eligibility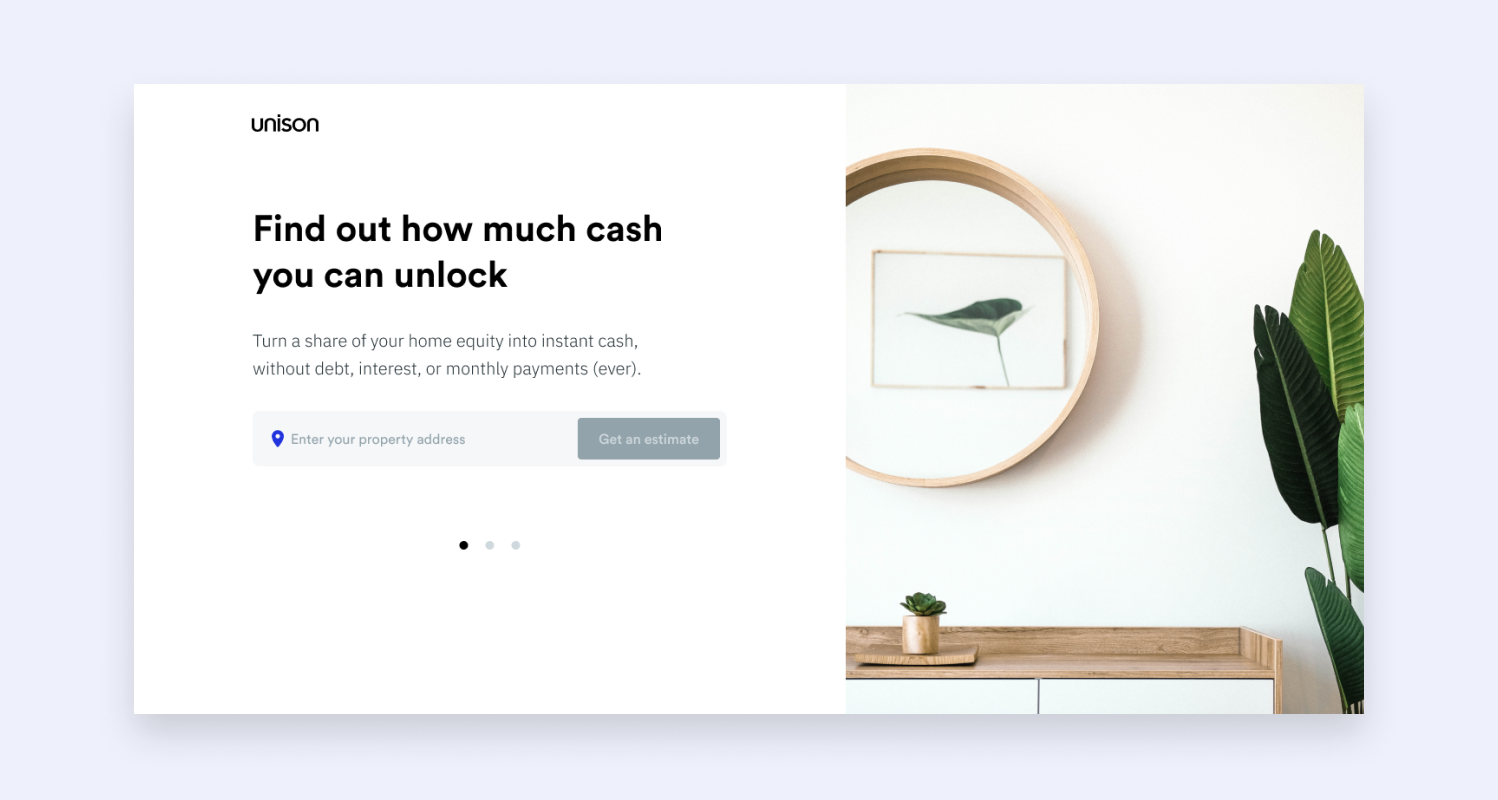 See if you and your home are eligible for a Unison equity sharing agreement in just seconds. Use our online survey to submit your basic information and get pre-approved, with zero impact to your credit. Generally, you'll need a middle FICO score of 620 or higher, and the required debt-to-income (DTI) and loan-to-value (LTV) ratios will depend on your credit score. The maximum allowable LTV is 70%.
Submit Your Application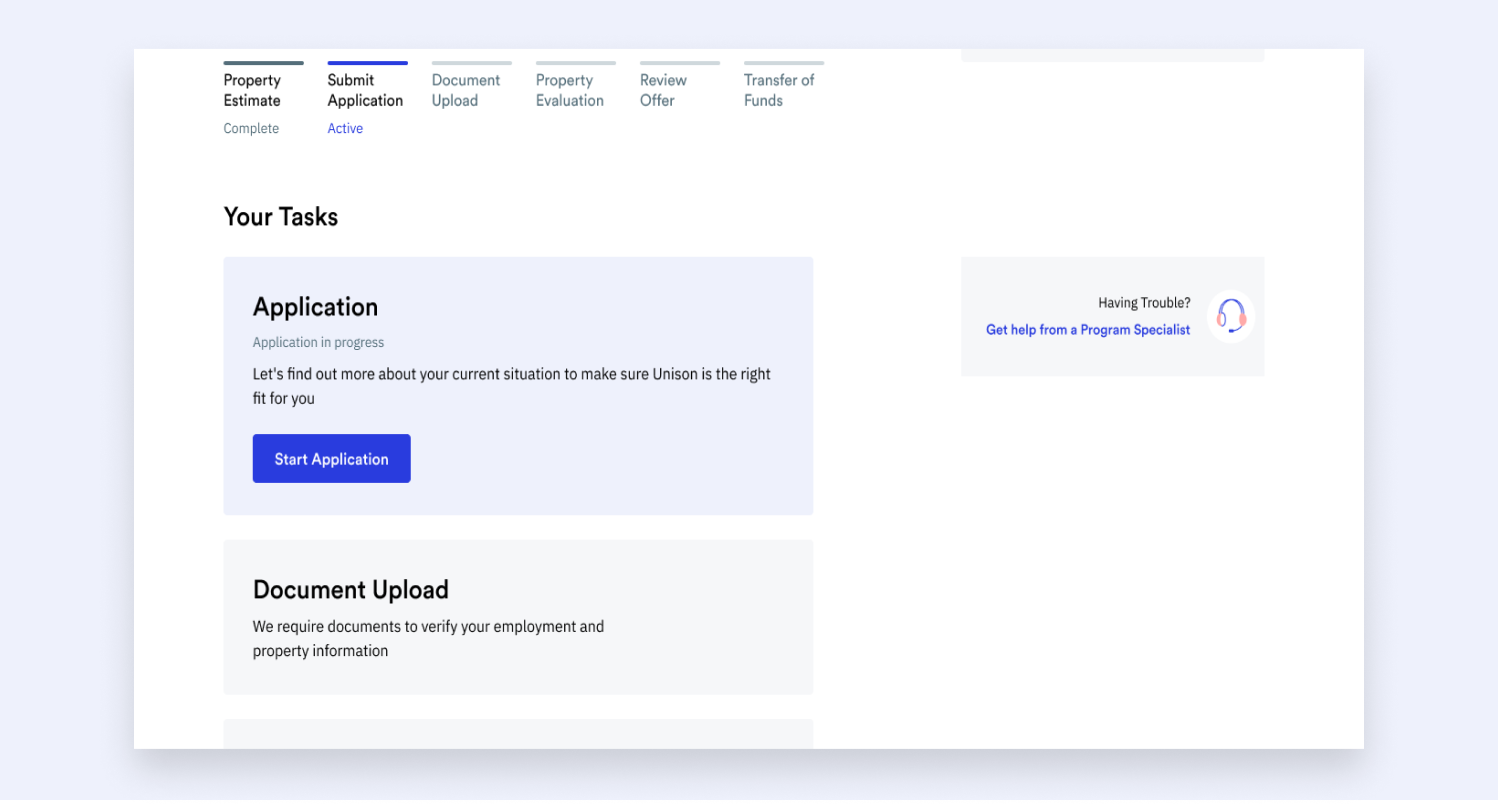 Once you're pre-approved, you can easily submit your complete application through our online portal. If you have further questions, want to learn more, or just need assistance with your application, our team is ready to help.
Upload Your Documents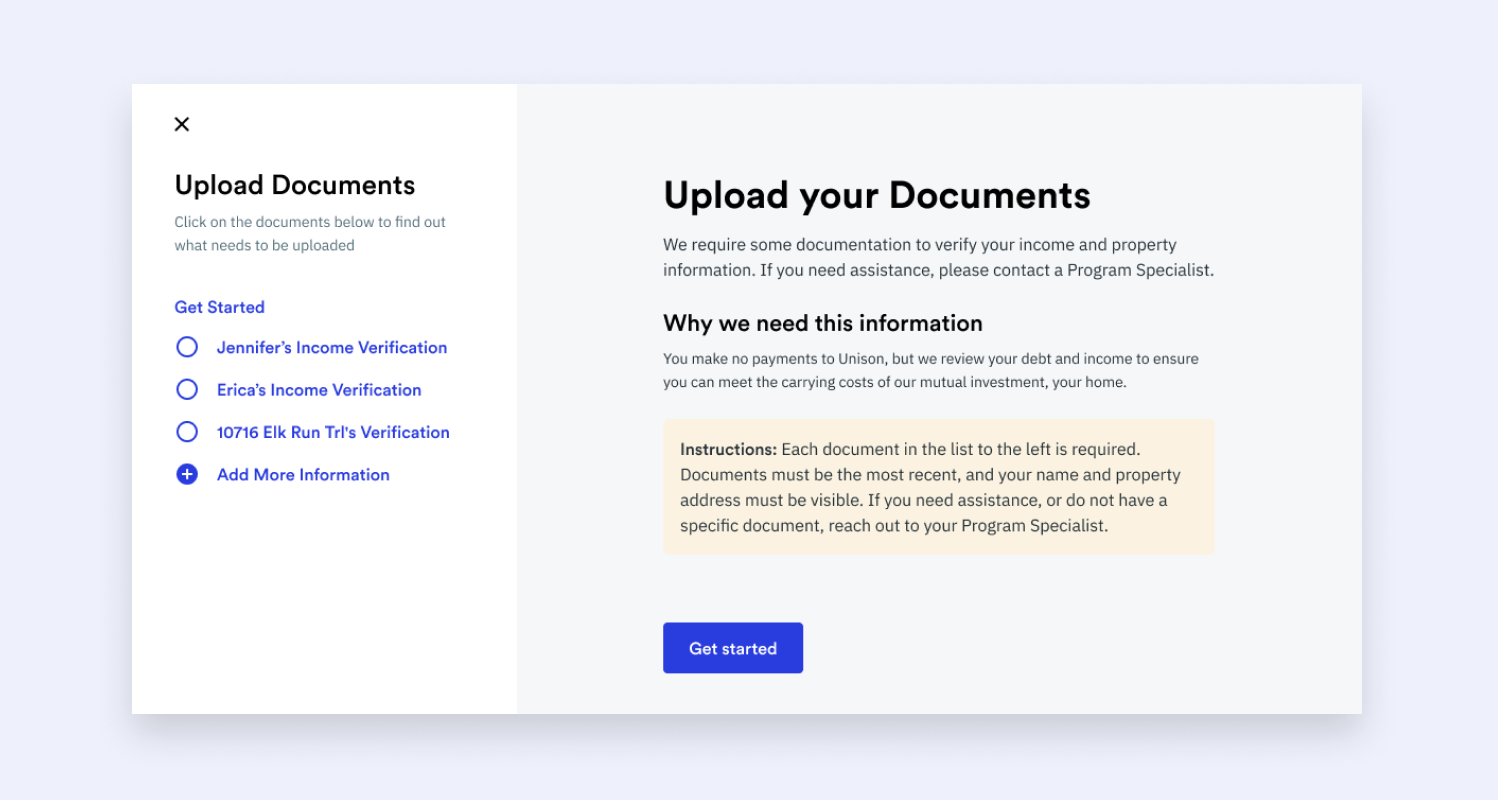 You make no payments to Unison, but we review your debt and income to ensure you can meet the carrying costs of our mutual investment, your home. You can securely upload key documents for review and validation by using our online portal. We provide a list of documents unique to your income and ownership situation. It's easy to use and accessible at any time to update your documents.
Complete An Appraisal
Once your document upload is completed and reviewed, the final step to receiving an offer is to have your property professionally appraised. A property inspection (which focuses more on the property's condition) is also required. If you've just purchased your home or had an appraisal done recently, it may not be necessary to schedule another!
Receive Your Offer
Once your application has been approved and your checklist is complete, we'll submit your final offer letter and closing package. Review to ensure everything meets your expectations. After you sign your offer letter, we then will schedule a closing with you to sign with a notary and you will receive your funds as quickly as possible!
All said and done, the Unison equity sharing agreement is a quick and easy way to get back your down payment, pay down costly debt, or fund home improvements, without signing up for more monthly payments or accruing more interest.
We win, when you win – consider an equity sharing agreement from Unison to convert your home's equity into cash. Give us a call today to learn more about how we can help you.
The content on this page provides general consumer information. It is not legal or financial advice. Unison has provided these links for your convenience, but does not endorse and is not responsible for the content, links, privacy policy, or security policy of the other websites.