4 min read
Four years ago, Rick was selling software to Fortune 1000 companies. Three years ago, he got laid off and was inspired to start his own business. Two years ago, he successfully launched Firepie, a different kind of pizza company. And less than one year ago, Rick used the Unison HomeOwner program to unlock equity in his home which has allowed him to re-invest in his company and take it to the next level.
How Rick Started Firepie – A Different Kind of Pizza Company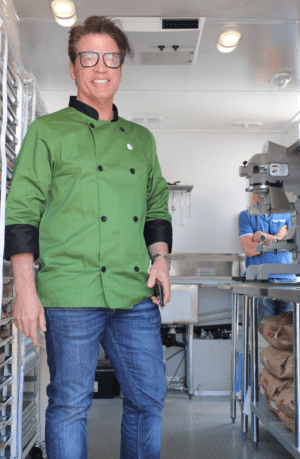 Rick, the founder of Firepie
Rick is a small business owner with a passion for pizza – but not just any pizza. After learning the pizza business in his youth and learning about routing software via his job in the tech industry, he decided to bring those two concepts together. The result is Firepie, which delivers a wood-oven-cooked pizza in 15 minutes or less.
In 2015, Rick faced a moment of truth. He was laid off from his longtime job in the tech industry and dug deep within himself to figure out what his next steps would be. "In the winter of 2015 while sitting on my couch after being laid off, I had a moment to reflect," said Rick.
In that moment, a voice from the past reminded him of his long-held dream of starting a pizza chain that would excel in fast delivery and convenience without compromising on quality. "It was my younger self, I think, gently reminding me that I had lost my way," said Rick.
After experiencing this moment of clarity, Rick immediately got to work pursuing his dream. Over the next 6 months, he built the software that would power his business and used money out of his own pocket to turn Firepie into a reality.
The business, based in San Francisco's Mission District and delivering to Bernal Heights and Noe Valley, took off and quickly began to grow. Rick's model worked. Not only was he making delicious wood-fired pizza but he was delivering it to customers in 15 minutes. From his custom-designed pizza trailer housing a 900-degree Italian wood burning oven, he churned out lots of firepies and fed lots of happy locals.
There was just one problem: he needed more funding to take the business to the next level.
In Need of Small Business Funding
While Firepie was off to a successful start, Rick ran into problems when he tried to get traditional small business loans from the major banks and credit unions. Since his business was very new, nobody wanted to lend him the money he needed to continue growing.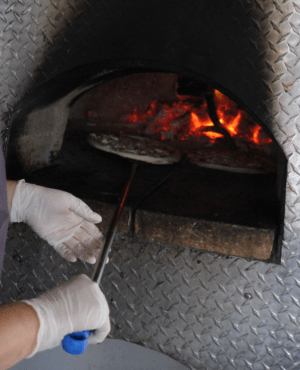 The Firepie wood burning pizza oven
Without additional funding, Rick knew that the business could not continue. At this point, the company was employing almost 15 people and had developed a very satisfied customer base. To lose the company at this juncture would have been heartbreaking.
That's when Rick learned about Unison and the Unison HomeOwner program. He realized that this program would allow him to tap into the equity in his home without having to make any monthly payments or interest charges. Unison would give him money upfront that he could use to grow his business, and in return, Unison would receive a share of any future gains (or losses) in the home's value.
At first, it seemed too good to be true. But once he evaluated all the details of the program and weighed the pros and cons, he began to see that it was a perfect fit. "I was able to use the money that was locked up in my house, and it gave me the financial cushion I needed to expand the Firepie business," he said.
Partnering with Unison and Growing Fast
With the money from Unison, Rick quickly invested in growing Firepie and expanding its operations and footprint. "I'm obsessed with convenience; in my heart I believe we all want (and need) more simplicity, quality, and convenience in our busy lives," he said.
Today, Firepie is serving even more customers than last year and adding employees quickly to keep up with the demand. With sales increasing, Firepie's revenues are growing and the business is healthy. Rick is even planning to launch a new Firepie location on the East Coast in the near future, making his long-awaited dream of a fast, delicious pizza chain a reality.
He is very grateful that the Unison HomeOwner program gave him the flexibility he needed to ensure that his business would succeed.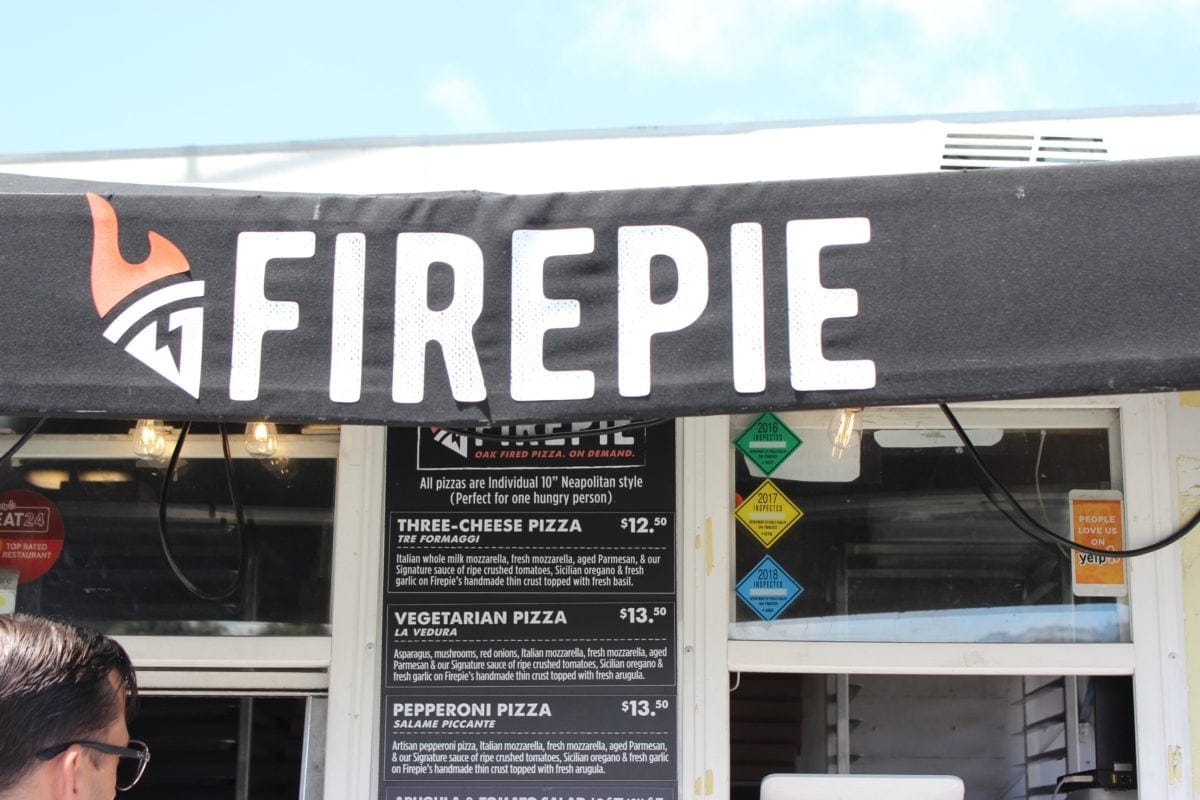 Unison will be rooting for Firepie on their journey to becoming a national brand, and we'll continue to be grateful for our role in making it happen. You can find Rick and the team on Twitter @Firepiepizza. Don't hesitate to reach out!
The content on this page provides general consumer information. It is not legal or financial advice. Unison has provided these links for your convenience, but does not endorse and is not responsible for the content, links, privacy policy, or security policy of the other websites.